If you suffer from foot pain like I do, finding the right pair of shoes is a struggle. This plus size girl has been through many pairs of shoes and I've narrowed down my top 3 pairs of shoes, plus a flip-flop.
Affiliate Disclaimer: We may earn a commission if you purchase through our links.
What Are The Best Shoes For The Plus Size Woman?
Before we continue, here's what I look for when I'm researching and shopping for shoes.
Adequate Support: The shoe needs to provide proper support for your feet, especially the arches. This will help to prevent any pain or discomfort during long periods of wear.

Wide Widths: This is a must for me. Wider widths are ideal for plus size women as they ensure a more comfortable fit.

Cushioning: Not a deal breaker for me because I use inserts too, but shoes with ample cushioning help to absorb shock and also reduce impact on the joints.

Durability: Shoes should last more than a couple months, period! A well-constructed shoe made with high-quality materials will ensure that they last long and can withstand heavy use.

Breathability: No one likes sweaty feet. And at my age, I don't need any extra heat. Shoes that allow the feet to breathe will prevent sweat and reduce odors. Dry shoes help keep the feet feeling fresh and comfortable.

The New Balance Women's 1540 V3 Running Shoe is an excellent choice for women who need a reliable, high-performance shoe with exceptional stability and support. This exceptional stability and motion control helps to avoid compensation in your gait, which can put extra strain on the plantar fasciitis.
When choosing this shoe, I didn't need a running shoe. Let's face it, unless there's zombies chasing me, this girl isn't running. I needed an everyday shoe that didn't make me feel unsteady, and that was comfortable.
Note: These ran big on me. I wear a 9.5 wide and had to return for a 9W.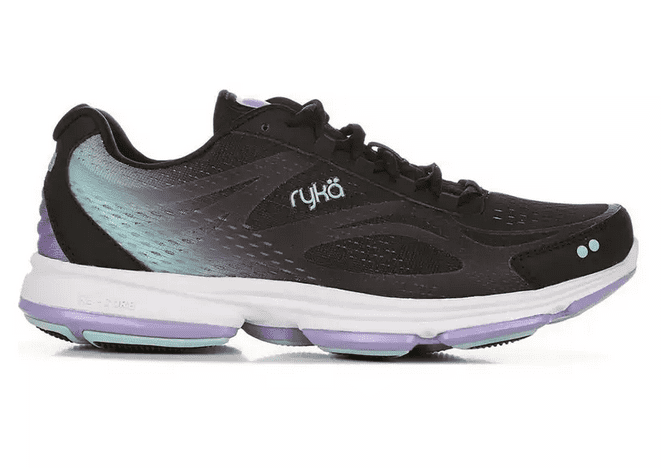 Ryka Women's Devotion Plus 2 Walking Shoe is an excellent choice for women who need a reliable, high-performance shoe with exceptional stability and support.
 This is a great everyday shoe! Made in the USA and comfortable. These shoes weren't quite as stable for me, but I still think they are a great buy. And if you love color, this is the shoe for you!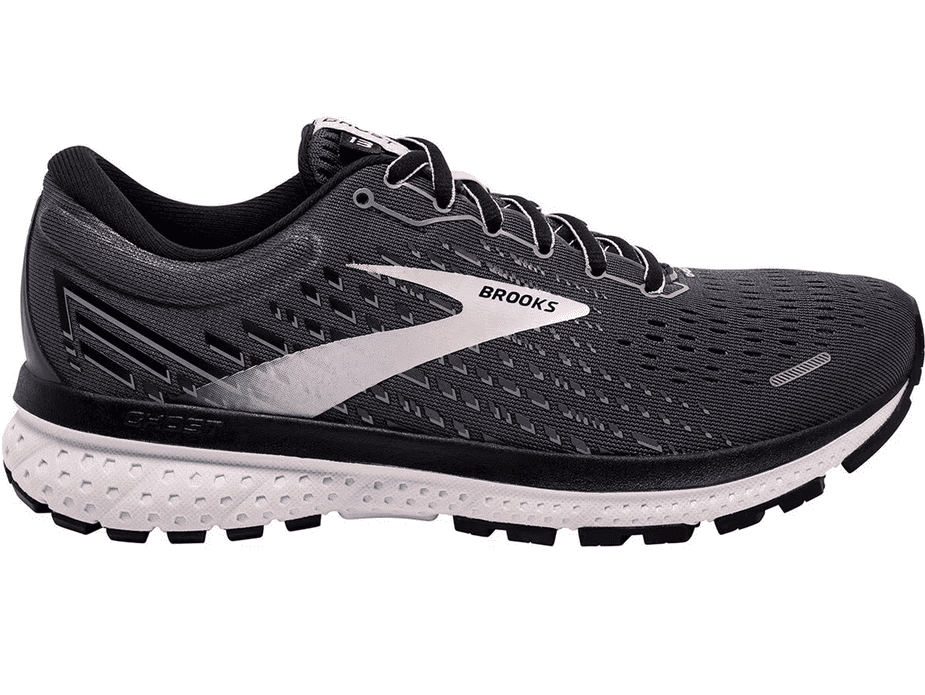 Brooks Women's Ghost 13 Running Shoe is reliable shoe that's soft, supportive and smooth. In addition, the Ghost 13 is a certified PDAC A5500 Diabetic shoe and has earned the APMA Seal of Acceptance.
I can't say this is a great everyday shoe, because one issue I had with this shoe is the mesh not withstanding my daily use. I am rough on my shoes and I wear them all day doing many activities. If you  overpronate, you may need a shoe with more support, as this is a neutral shoe.

Note: They have an updated version, but I have not tried it.

AEROTHOTIC Orthotic Comfort Flip Flops Sandals!
I don't usually wear flip-flops because they're not sturdy and I always feel like I'm going to trip or slip out of them. But these… These are so comfortable and supportive I can wear them all day. I can't take full credit for this find because my sister-n-law told me to get them. When they came in, I thought she was crazy because they felt as hard as a rock. Once they're broken in, they are the most comfortable pair of flip-flops I've ever owned.
The orthopedic insole reduces back and heel pain and will help improve your gait to lessen foot issues like Plantar Fasciitis. APMA (American Podiatric Medical Association) approved Seal of Acceptance.