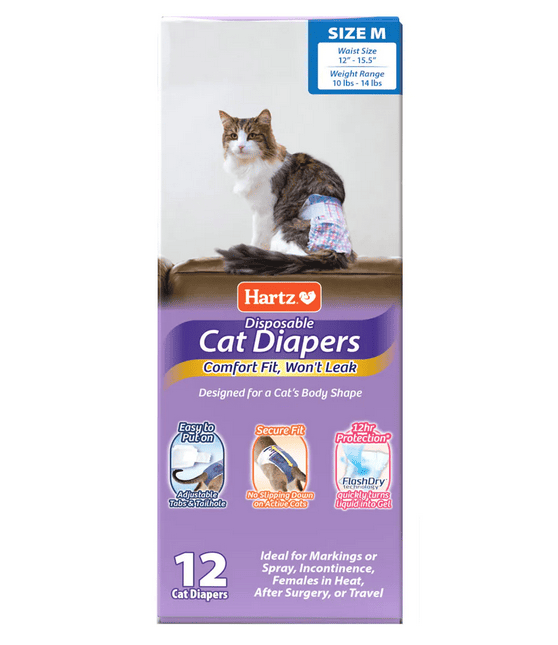 Hartz Disposable Cat Diapers, are the best diapers our family has found for our fur baby Jake.
Jake suffers from bladder issues and kitty arthritis. These diapers are easy to put on and don't bind his legs from movement.
We tried so many different brands of cat diapers, even tried to DIY baby diapers from the store and that did not work at all!
The Hartz Disposable Cat Diapers were superior to all other brands we tried.
We also found the diapers to soft on his skin. They are moister wicking and breathable, which helps with skin irritation. Hartz has a unique FlashDry Technology that instantly turns liquid into GEL, giving their diapers up to 12 hours of leak-proof protection. 
We have had leaks, but it was in the beginning when we were learning the best way to put the diaper on Jake. We found that it worked better with the maximum room for his tail. Also, if he has a seizure in his sleep and his bladder lets go and we don't catch it, it's just too much liquid for the diaper and it can leak.
**Overall, this one gets two paws up from Jake!
In our video Jake is in a medium size diaper. He's fluffy, and needs more room.
Read about Jake's bed here!
Affiliate Disclaimer: We may earn a commission if you purchase through our links.